Like newborns in an incubator, the 200-plus unique strains of plants in these computer-controlled, camera-patrolled, password-secured greenhouses are monitored around the clock. Their water, fertilizer and light are adjusted as needed, until the flowers are in full bloom. They're only harvested from their planters after a week of testing finds they are ready to leave this facility in rural northern Israel.
Orchids? Hardly. The tangy smell of cannabis permeates the buildings, where a company named Breath of Life Pharma, along with others in the local industry, is seeking to position Israel as a global hub for medical cannabis research. The active ingredients from the plants will be delivered to some of the more than 25,000 people in Israel suffering from diseases such as cancer, epilepsy and chronic pain. Breath of Life Pharma sees the number of patients growing to as many as 200,000, creating a domestic market with a value of about 1 billion shekels ($262 million).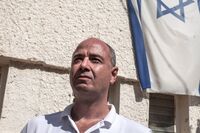 To grow beyond that, the company and others like it plan to seek future customers among countries where such studies aren't yet permitted. Among them: the U.S., where after November's elections 29 states plus the District of Columbia allow medical use of marijuana even as federal law prohibits it. The medical market is expected to grow to $11 billion in 2020 from $5.8 billion today, according to New Frontier Data in Washington, D.C., which provides information for the global cannabis industry.
The catch is that President-elect Donald Trump's government may be less tolerant of state legalization than was that of President Obama.
"The main question right now, when it comes to marijuana policy, is whether Trump will continue the Obama approach of noninterference for both recreation and medical marijuana," said Alex Kreit, professor at the Thomas Jefferson School of Law in San Diego. "No one knows what the answer will be."Marijuana remains a Schedule 1 drug in the U.S., which means it is illegal by federal law, regardless of whether the state allows the substance or not. With a few exceptions, medical research outside small scientific studies isn't allowed, said Eugene Volokh, a law professor at the University of California, Los Angeles. He sees Trump's administration being "more hostile" to cannabis. Senator Jeff Sessions, Trump's nominee for attorney general, has been outspoken in his opposition to legalization.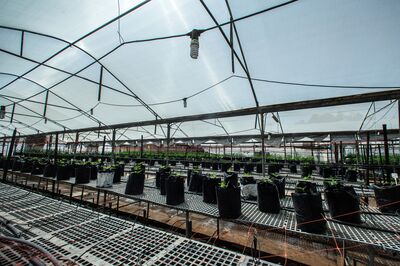 Breath of Life Chief Executive Officer Tamir Gedo says he's certain more U.S. companies will be looking to do medical pot research in the Jewish state, where it has been allowed under national law for the past decade. According to the Israeli Ministry of Health, patients can smoke the drug and ingest it in liquid form. Medical centers, approved by the government and licensed, distribute flowers, oils and edibles.
"It is going to help us in terms of bringing a lot of American companies, which want to conduct medical trials, to Israel," said Gedo. He says he produces enough pharmaceutical-standard active cannabis ingredients per year for 300 companies to carry out research on products.
Amid rapid adoption of cannabis by consumers for both medicinal and recreational purposes, the global legal marijuana market is poised to grow to $140.5 billion in 2020 from $28.8 billion in 2015, according to global marketing firm Technavio. Medicinal marijuana accounted for three-quarters of the 2015 figure.
You can read the other half of this article on Bloomberg here: http://bloom.bg/2jIlenV